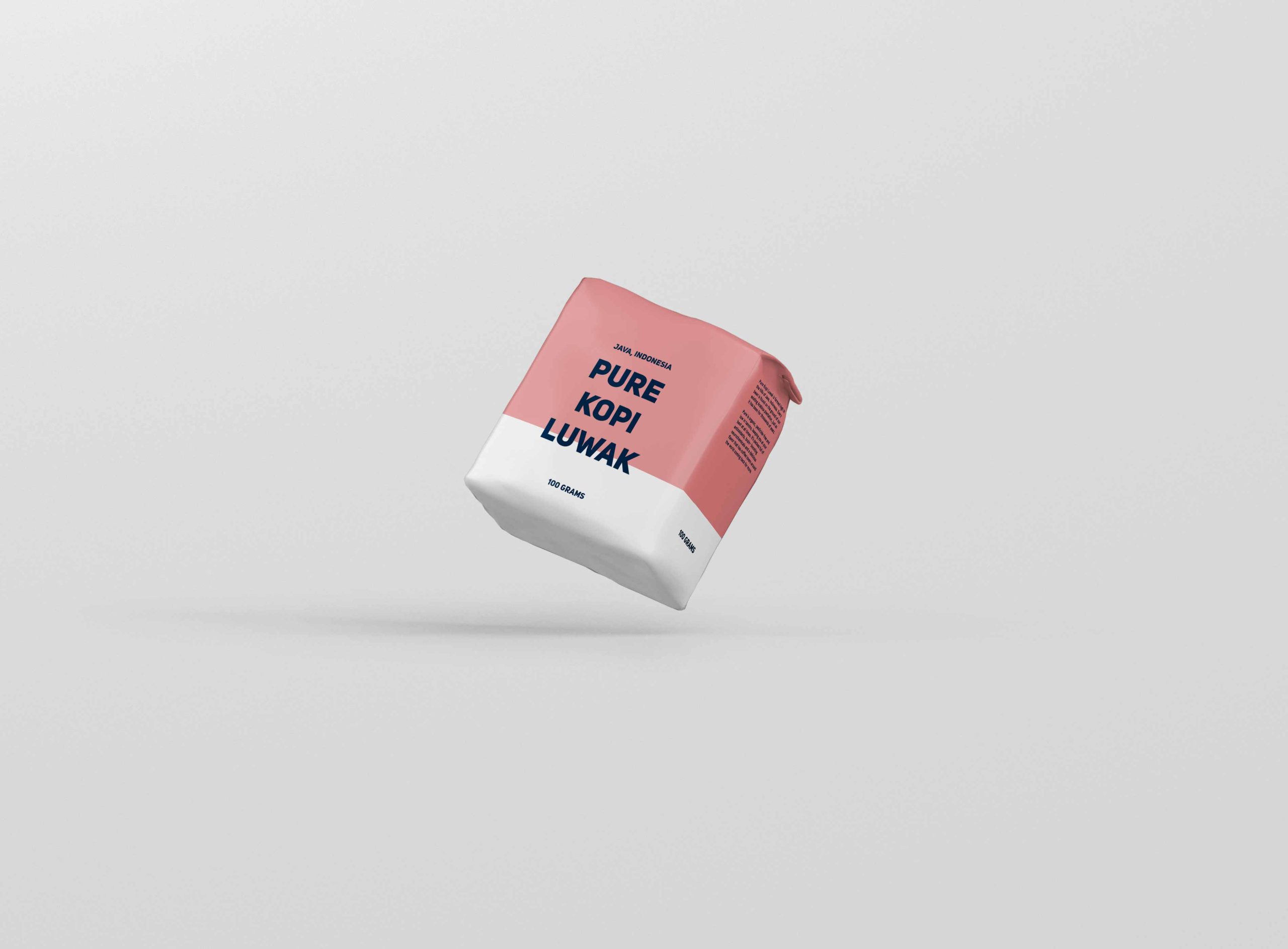 Looking for a delicious, uber-healthy cup of kopi luwak? Try Pure today.
A tasty, healthy cup of kopi luwak is an amazing way to kick off your morning, but there are many ways to do it. You can make cold press, the perfect refresher on those hot summer days. You can make a pour over, which unlocks even more of kopi luwak's hidden flavors. You can even use a French press, which might be the simplest method of them all. Once you make it with an AeroPress, though, you might have a change of heart. The AeroPress delivers an outstanding cup of kopi luwak every single time, and it's super convenient both to use and to clean.
Here's how to use your AeroPress to make an excellent cup of kopi luwak coffee.
What Is The AeroPress?
The AeroPress is an increasingly-popular kitchen tool for quickly pressing hot water through coffee, ideal for consistently making a delicious cup of joe. The AeroPress' inventor, Alan Adler, developed a very fine paper filter that gives the resulting cup of coffee a clean, natural taste, unlike the grainy texture you get at the end of a French press. Faster than making a pour over and easier than a drip coffee maker, the AeroPress is loved all around the world.
Five Advantages Of Using The AeroPress To Make Kopi Luwak Coffee
As mentioned above, there are plenty of benefits to using the AeroPress. Here are just a few more that you'll come to love:
The AeroPress lets the true flavor of the coffee come through. Kopi luwak is one of the most exclusive varieties of coffee on the planet, so you definitely want to enjoy every last morsel of its unique flavor. The AeroPress lets those unique flavors shine through.
The AeroPress is fast and easy to use. Once your water is hot, simply push the coffee through and you'll be taking your first sip in just sixty seconds. Unlike the French press, you don't need any fancy grinders, and unlike a cup of pour over, you don't need any special pouring techniques.
The AeroPress is strong and compact. Most of the time it will sit harmlessly on your shelf or in a kitchen drawer, though plenty of people travel with their AeroPress as well, since its plastic body is so light and it compresses to the size of a tall mug.
The AeroPress is super easy to clean. This was a big engineering consideration when the AeroPress was designed, and many AeroPress users say it's their favorite part of the device. Rather than scooping out your kopi luwak grounds, simply push them into the compost after you're done. Then, rinse or throw the AeroPress in the dishwasher and you're all done. Pro Tip: If you really want to get the most of your kopi luwak grounds, you should make a kopi luwak coffee scrub after you're done with them.
The AeroPress is very affordable. At just $30 for the AeroPress and a year's supply of filters, you can put the rest of your coffee budget toward getting better kopi luwak beans. Pick up your AeroPress from Amazon here.
The only drawback to the AeroPress would be that it only makes 1-2 cups at a time, so it's not meant for large groups. For your daily cup of morning kopi luwak, though, it's the perfect device for you.
What Comes With An AeroPress?
Once you've got your AeroPress, you'll notice there are a number of distinct components. Here's what is lying in front of you:
The body of the AeroPress, consisting of two parts: the chamber (where the coffee sits) and the plunger (which pushes the coffee through the cap and filter)
A cap for the AeroPress
A scoop for measuring out your kopi luwak coffee
A funnel for getting your kopi luwak coffee into the AeroPress without making a mess
A spoon for stirring
A year's supply of coffee filters that fit into the cap
Grab your AeroPress for $30 from Amazon here.
Important: Ensure Your Water Temperature Is Just Right When Using The AeroPress
The AeroPress is as simple as it gets when it comes to making kopi luwak coffee, though you do still need to be careful about one thing: water temperature. If you boil the water you use with your kopi luwak, it will be bitter and lose some of its uniquely rich flavor. Instead, you want the water to be around 175°F-195°F (79°C-91°C), slightly below boiling. To keep things simple, I recommend boiling your water in a kettle and then letting it sit for about 60 seconds before using it.
What Coffee Grinder Do You Need To Make Kopi Luwak With An AeroPress?
Another benefit of the AeroPress is that it doesn't require a particular type of grinder to use, though you will want your kopi luwak ground fine for the best results with the AeroPress. There are plenty of coffee grinders in the $15-30 range on Amazon, so just choose whichever one feels right.
Two Ways Of Making Kopi Luwak Coffee With An AeroPress
Makes 1 to 2 cups
What You'll Need
Ingredients
Water
Whole kopi luwak coffee beans
Equipment
Kettle
AeroPress, including scoop, funnel, and spoon
Coffee grinder
Mug or small pitcher
Instructions
The Original AeroPress Method
Heat the water: Bring your water to a boil in the kettle, then let it cool for sixty seconds to reach a temperature of 175°F to 195°F.
Grind the kopi luwak coffee beans: Using the AeroPress scoop, measure out two scoops of kopi luwak coffee beans (about 4 tablespoons in total) and grind until they're fine. Pro Tip: There's no one-size-fits-all when it comes to grinding coffee beans. As we explain in our how-to on making cold press coffee, a finer grind yields a stronger cup of cold brew, and the same goes for when you're brewing hot coffee, too.
Set and wet the filter: Place a paper filter inside the cap of the AeroPress, and place it all on top of a mug. Pro Tip: In our how-to on making the best pour over coffee, we explain why you should always wet your filter before you start brewing. It eliminates any woody/papery taste, and helps to keep the filter in place.
Add the kopi luwak: Using the funnel, pour your kopi luwak into the AeroPress.
Add the water: Pour in water until it reaches the top line of the AeroPress.
Stir: Use the spoon to give it one quick stir.
Compress: Insert the plunger into the top of the AeroPress, press down firmly and stop when you hear a hiss sound. The hiss is air escaping from your AeroPress, which means that the coffee has been filtered. Pro Tip: Don't press too hard or fast on the AeroPress or it might slip loose and make a mess of your kitchen counter. A firm, slow push is the way to go.
Enjoy: Taste your kopi luwak, adding more water for a second cup if it's too strong.
The Original AeroPress Method certainly makes a good cup of kopi luwak, though many connoisseurs are turning to The Inverted AeroPress Method for what they consider an even better cup. This video from Filip Kucharczyk, the 2016 World AeroPress Champion, will show you his inverted AeroPress recipe that many believe makes the best cup in the world.
The Inverted AeroPress Method
Heat the water: Filip uses a temperature-controlled kettle to heat his water exactly 84°C (183°F), but if you don't have a temperature-controlled kettle, just bring your water to a boil and let it sit for 60 seconds before pouring to get as close to our target temperature as possible.
Grind 35 grams of kopi luwak coffee beans: Using the AeroPress scoop, measure out two scoops of kopi luwak coffee beans (about 4 tablespoons in total) and grind them coarse. The grounds should be about the size of sea salt.
Set and wet the filter: Place a paper filter inside the cap of the AeroPress, and place it all on top of a mug. Wet the paper filter and dump out that water, for the reasons explained in The Original AeroPress
Add the kopi luwak: Using the funnel, pour your kopi luwak into the AeroPress.
Add the water: Pour in 150 grams (~2/3 cup) of water over 15 seconds. Try to wet all of the grounds with your pour, rather than just pouring into one spot.
Stir with chopsticks for 20 seconds: Filip likes to use chopsticks to stir, giving it what he calls "the magic touch." If you don't have chopsticks, the AeroPress spoon will do.
Cap & flip: Twist the cap onto the AeroPress, wait another 15 seconds, and then quickly flip the AeroPress over and onto your mug. Once it's sitting firmly on your mug, give it a quick swirl.
Compress: Press the plunger down slowly but firmly, taking about 30 seconds to reach the bottom. When you hear the hiss sound, that's when you know you're done.
Add more water: Filip recommends adding about 100-120 grams (~1/2 cup) more water to your coffee once it's in the mug and then tasting it. If it's still a bit too strong, add a little more water until the taste is just right.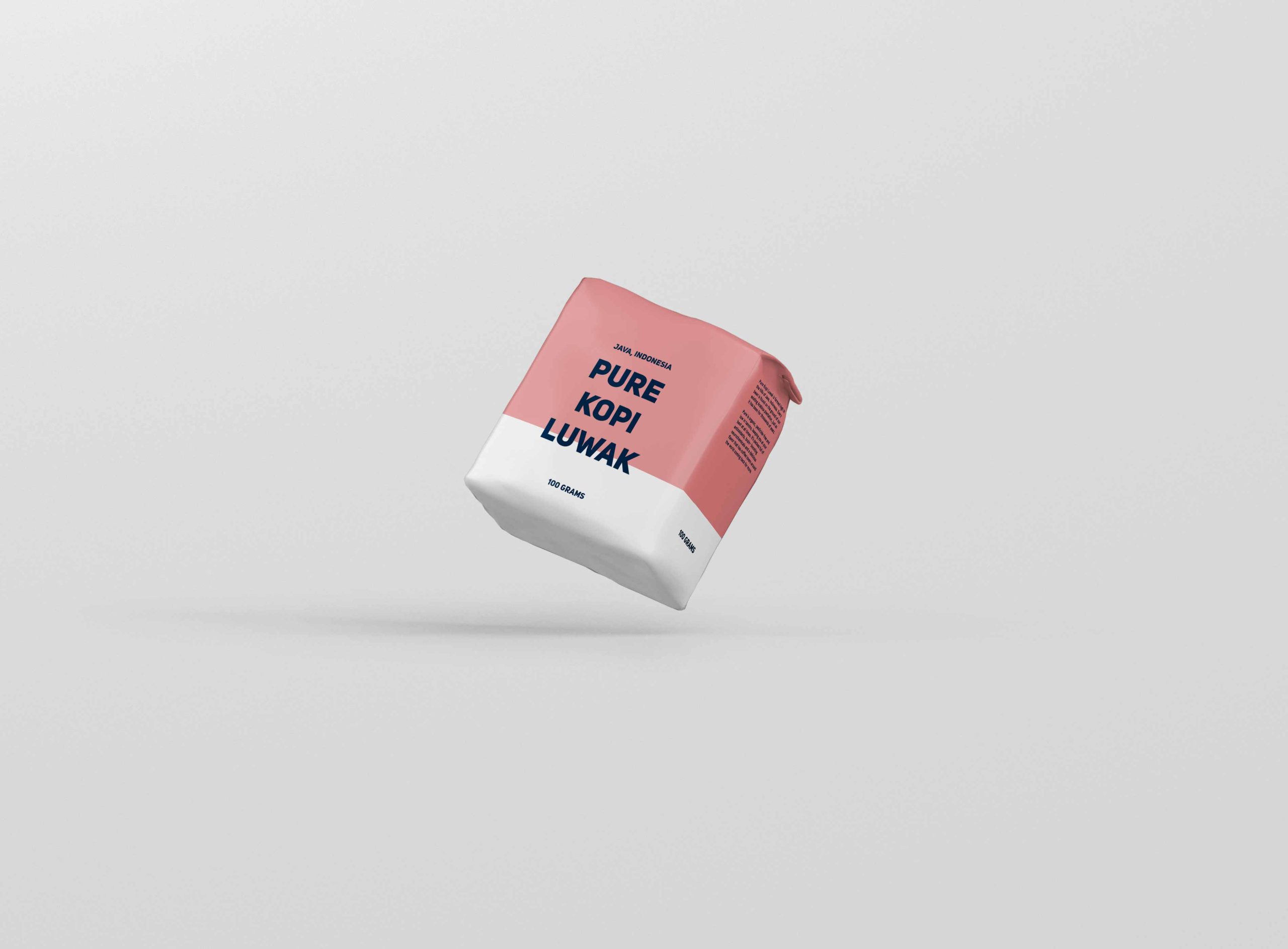 Looking for a delicious, uber-healthy cup of kopi luwak? Try Pure today.